discover Life, Literacy & Legacy With Dr. V.
Educational Leader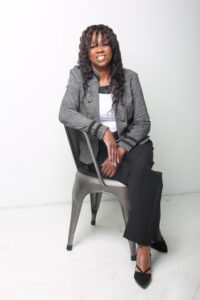 Dr. Vanessa Howard is an Award-Winning Educator, Dyslexia Practitioner, Professor, and National Speaker. Dr. V conducts professional learning workshops, site-based coaching, and program certifications across the country. She has extensive experience supporting Tier 1, 2, and 3 classrooms in urban, suburban, rural, high ELL, and Title I settings.
Currently works at Harris Stowe State University (HBCU), one of the oldest teacher training institutions for minority students in the state of Missouri. She also conducts professional development for school districts on effective literacy practices.
Social Links: https://sociatap.com/Drvhoward
Author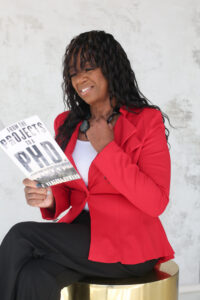 #1 Amazon Best Selling author with debut memoir entitled "From the Projects to a Ph.D.: A View From the Other Side of America." She started her writing career creating stories for children in her classroom. Her high-interest reading materials were instrumental in helping students develop a love for reading. The book provides awareness of cultural biases and shares strategies to effectively communicate across cultures. Her other projects include Christian, contemporary, women's fiction, and non-fiction books that focus on relationships and women's issues.
Purchasing Information:http://Amazon: https://bit.ly/Projects2PhD-AMZ
Professional Reader & Book Reviewer

New Release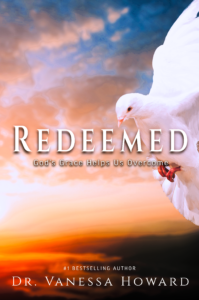 What do you do when you think God isn't watching? Enslaved in Egypt, Miriam depended on God for deliverance and was freed from Pharaoh's evil reign. Then her faith was tested. Instead of trusting in God, she led the Hebrews in an uprising against her brother, Moses, which was also a direct rebellion against the very God who broke her chains. Although she was one of the first female prophets in the Bible, betrayal in the wilderness is understandable when you've been lost for forty years.
What if God gave up on us when we made a mistake? No one is immune to making missteps when life provides so many distractions. God has a plan and purpose for your life and wants you to learn from challenges and obstacles so you will trust His process and gain the victory.
Miriam and I will share our stories of redemption as the ebbs and flows of life bring to mind that God doesn't give up on us, and we shouldn't give up on Him.
CONTACT
DRVHOWARD@GMAIL.COM
vanessa@howarducity.com
(314) 797-1863